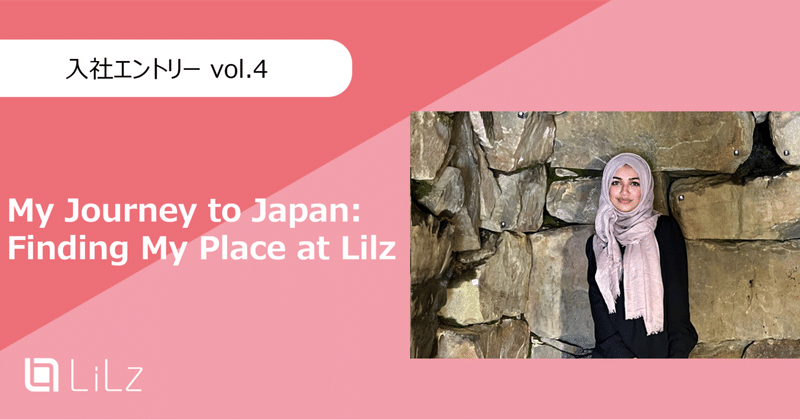 My Journey to Japan: Finding My Place at Lilz
Hello!
This is Sofia, currently working as a Junior Web Application Engineer at Lilz Inc. I have been living here in Japan for almost 2 and a half years now.
I am from Bangladesh, the land of spices and delicious food located in South Asia. I'm Muslim by faith and as a person I'm very jolly and amiable. I love exploring new things and new experiences.
I have lots of hobbies. I like painting, traveling, taking photos, playing indoor games with friends (mostly cards and othello), watching movies and series (big K-drama fan *_*), and EATING! When it comes to food, I love hot and spicy food the most!!! 🔥 And ending the meal with a sweet dessert is a must! 🍰 Hot and sweet - best combo!
Background:
I have graduated from Ahsanullah University of Science and Technology in 2019 majoring in Computer Science and Engineering (CSE). CSE is a huge field and after graduation it left me wondering which path to choose as my career. I was torn between becoming a Machine Learning engineer and a Web Developer. I started digging deeper into these two fields to really understand what interests me the most. I did various online courses and tried solving real life problems. But being a person who loves art and painting, I felt web development as the most alluring platform where I could showcase my creativity and give life to beautiful UIs, for example. It was that instant gratification of the eye that attracted me the most and hence led me to choose web development as my career later on.

So initially, I started my career as a frontend developer as I get to play with the UI design and effects. However, I didn't want to limit my scope to frontend only, so gradually shifted to backend development and continued to be a full stack developer.
Journey to Japan:
Well, from my very childhood I have had this long cherished dream of working in a different culture, knowing more about people from different places and experiencing new things. The reason for having such a dream was, I have seen my father traveling to different countries for work purposes. I used to hear his travel stories. As a kid, I loved hearing those travel stories and used to become fully amazed. He had been to Japan too for 3 months and traveled to several prefectures in Japan. Hearing about how honest and polite Japanese people are and how beautiful the country is actually made me interested in Japan. My interest grew further when I met a half Japanese friend at school and started watching anime. But I never thought of getting an opportunity to work in Japan due to the language barrier. It wasn't until after my graduation that I discovered about the BJET program, a 3-month government initiative in collaboration with JICA that trains Bangladeshi engineers in Japanese language and work culture, with the ultimate goal of creating job opportunities in the Japanese IT industry. After a rigorous application process involving coding tests and multiple rounds of interviews, I was selected for the program and later offered a position in Miyazaki, Japan. Moving to Japan was a big decision but along with some of my personal reasons following are the factors that played a big role in taking this decision:

Cultural similarities:
The one thing that got me was how they maintain personal boundaries in terms of both physical contact and conversation.

Work method:
Japanese have been renowned for the quality of the work they produce with due diligence.
I really was interested to learn how they work and the mindset they work with.

Climate:
Climate is an important factor for me. My mood depends on the weather. I easily get depressed in cloudy or gloomy cold weather. On the other hand, too much hot and sunny weather makes me cranky.
Most parts of Japan have the climate perfectly ideal for me. Not too cold all around the year and the summer is quite bearable too since I have been from a tropical climatic region which is more hot and humid in summer.

Safety:
Last but not the least, Japan is one of the safest countries in the world. I don't have to constantly worry about being mugged or robbed for not being careful enough in the street.

However, as I was going to live alone for the first time away from my family, that too in a completely different country, my parents had been really worried about me. Fortunately, I was comforted by the fact that I had a Japanese acquaintance named Kazuyuki Kawahara (my father's friend) living in Miyazaki, who had worked in Bangladesh for 15 years. So my parents were relieved when he told them he would serve as my guardian during my stay there in Miyazaki.
Why Lilz:
Previously I worked at a Japanese IT solutions company for 2 years. And while my Japanese is good enough for regular conversations, I realized I struggle a lot when it comes to expressing my opinion or explaining any technical logic to my teammates. But being able to express your thought process is very important when you're working in a team. This was getting stressful and one of the main reasons I decided to switch my company.

So, I had been looking for a company where I can work in English, which would provide me an environment to grow as an engineer, which values its employees and their opinions. Additionally I was also looking for a team where the members would be fun loving and have really good communication skills. This was important for me as the work of an engineer is stressful. You have to constantly work with the computer. And I feel like sometimes talking out your stress to your teammates helps release that stress a bit. But I was worried if I would be able to judge a team from just interviews.

During my interview with Lilz, I had the opportunity to meet with all the members of the team and gain a solid understanding of the type of individuals I would be working with. I was pleased to discover that the team is composed of goal-oriented, enthusiastic individuals with high hopes for the company. As Lilz is a startup, I anticipated that there would be numerous challenges to overcome, which would provide me with opportunities for growth and development as an engineer. Additionally, due to the company's small size, I recognized that the bonds between team members are strong. Overall, I felt confident that joining the Lilz team would be an excellent opportunity for me to work alongside motivated individuals, overcome challenges, and continue to expand my skills as an engineer.
I have been a part of Lilz for almost a month now, and spent my first two weeks in Okinawa. The people at Lilz are exceptionally hospitable and generous, and I received a warm welcome upon my arrival. My supervisor went above and beyond to show me around different places in Okinawa. The CEO literally organized a fishing day with the whole team for me after I told him that I've never done fishing before and I'd really like to do it someday. I am really grateful for their efforts. Although I was the only female member in the team, I never felt out of place or uncomfortable even for once. The team's inclusive and supportive culture made me feel valued and accepted from the very beginning. I can confidently say that it has been an incredible experience that I thoroughly enjoyed.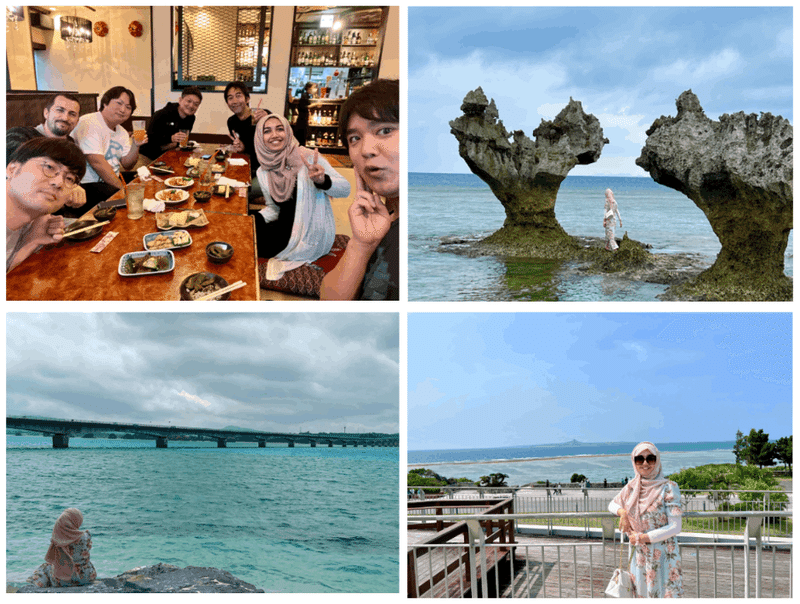 Currently I am assigned with tasks of creating simple necessary invoke commands for internal use. Alongside the development work, I am also gaining valuable business knowledge about the company that will enable me to appreciate the value that I can add to it. I attend client meetings which are useful to understand the clients, their requirements and features they are expecting.
I hope to grow as a proficient engineer and contribute to adding value for the company.